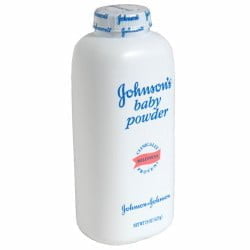 Yesterday I had blogged about how Johnson & Johnson had set all-time new records for major verdicts against them as a fortune 500 company in 2016.
The ink was barely dry when a St. Louis jury awarded a Virginia woman $110.5 million for her ovarian cancer she alleged was caused by J&J's talculm powder.
I had previously blogged about the extraordinary punitive damages that were hit time and time again against J&J in 2016.  Only three weeks ago J&J was hit with $17.5 million in punitives in a transvaginal mesh case.  Hours ago, the St. Louis jury hit J&J with $105 million in punitives.
For more background on the science between talculm powder and ovarian cancer, go here.
Punitive damages are awarded to deter future behavior.
The jury has spoken.